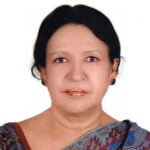 Chief Executive Officer (CEO)
Ferdaus Ara Begum has vast experience of working with the private sector since 1987. A master's degree holder in economics from the University of Dhaka, she completed her Post-Graduate Diploma in International Economics and Institutions. She received training from AIT, Thailand, on Project Implementation and Management. She attended training on services and international trade law and development in Esami, Arusha and Tanzania. She has previously acted as the In-Charge of the DCCI Research Cell for several years, served as Secretary of the DCCI for some time, and worked as Executive Director of the SAARC Chamber of Commerce and Industry for several years.
She has managed numerous projects and coordinated many national and international programmes, contributing her extensive expertise to the areas of policy research and advocacy, SME development and promotion, research on Multilateral Training System (MTS), project management, women entrepreneurship development, and chamber management. She has also worked for CIPE, ITC, JETRO, GIZ in different capacities.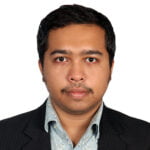 Additional Research Director
Md. Tahmid Zami works as the Additional Research Director at BUILD. He is the coordinator for the Sustainability and Green Growth Working Committee (SGGWC) of BUILD and coordinates the Textile Sustainability Platform (TSP) at BUILD. He has nine years of research and project management experience related to public policy, private sector development, and knowledge cooperation. He has completed his Bachelor of Business Administration from IBA, University of Dhaka, and master's from the Department of Development Studies, University of Dhaka.
His experience and expertise cover areas such as private sector development and regulatory reform, policy advocacy, competition policy, sustainable transport, and regional cooperation. He has worked on several projects supported by a range of development partners, including UKAID, IFC, the Asia Foundation, OIC, CASS, among others. He has managed projects for several ministries, including the Prime Minister's Office (PMO), Ministry of Environment, Forest, and Climate Change (MoEFCC), Bangladesh Investment Development Authority, and so forth.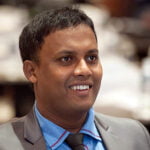 Senior Communication and Advocacy Associate
Moshaddek Alam holds both honours and a master's in English. Previously, he was involved in research, training, material development and adaptation, and facilitation until 2013 at the British Council Bangladesh. He worked for the World Vegetable Center (AVRDC) in 2014 and the Access to Information (a2i) project of the Bangladesh Government. He attended the LSE Training Workshop on Health Technology Assessment in Melbourne, Australia, in 2014 by the London School of Economics and Political Science, UK. He also participated in the Intensive Training of Trainers (ToT) course at the British Council Bangladesh.
At BUILD, he is a focal point of the Austrian Embassy Commercial Section and supports the Austrian companies in Bangladesh from BUILD. Internally, he ensures that employees are aware of changes and projects within the organisation and distributes executive messages, prepare presentations and internal memos, and conduct meetings to share information. Externally, he represents the organisation to stakeholders, interested parties and the public. He also develops and distributes materials that may explain or convey the company's policies or position on issues. Other duties may include issuing press releases, developing a monthly newsletter, arranging interviews, and compiling press kits.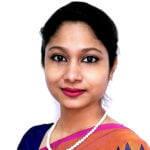 Senior Research Associate
Kanis Fatama works as the Senior Research Associate at BUILD. Kanis has graduated from Comilla Victoria Government College in accounting and obtained her master's in accounting from the same institution. In BUILD, she coordinates the Trade and Investment Working Committee. She also serves as a focal point of the Private Sector Development Policy Coordination Committee (PSDPCC) established at the Prime Minister's Office. She worked for the Fish and Fisheries Business Start-up Licenses: A Regulatory Guide published in September 2014 in the International Investors' Forum. The Honourable Prime Minister unveiled the publication. She has also worked on the publication Business Start-up Licenses: A Regulatory Guide.
Some of her research areas are, among others, business process re-engineering of Certification Mark (CM) license issued by the Bangladesh Standards and Testing Institute (BSTI), cost simulation for selected imported products in Bangladesh, policy simplification for supermarket operations in Bangladesh, import policy regime, and service export.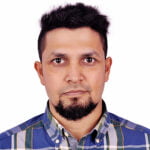 Nasib-Ul-Amin is a business administration graduate from the Bangladesh University of Business and Technology (BUBT). His interest zones are business development, supply chain management and banking.
Nasib is a Research Associate of BUILD. He is responsible for managing BUILD's Taxation Working Committee. He has completed several studies on mortgage law and rationalisation of tariff in the boiler manufacturing industry. He is a pivotal contributor to the BUILD publication titled Business Start-up Licenses: A Regulatory Guide. Nasib has attended training on investment promotion by IFC and cost-effective import-export of cargo under multimodal transport system by the Shippers' Council of Bangladesh.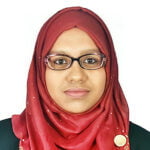 Shahriar Rawshon is a Research Associate at BUILD. She is mainly working for the Financial Sector Development Working Committee (FSDWC) at BUILD.
Her working areas include cost simulation of imported products to Bangladesh and worked in sectoral information for developing FDI Policy, bond market, policy simplification of financing tea, repatriation process simplification, and collateral-free loan for women entrepreneurs under the FSDWC. She also works on several projects and signature publications of BUILD. She has expertise in project management, banking policy research, issue brief, business process re-engineering, leadership, and computer skills such as database management, mind map, financial calculation software, Visio, SPSS etc.
She holds a BBA degree majoring in finance & banking and production-operation management from the International University of Business Agriculture and Technology (IUBAT) as well as an MBA in finance from BRAC University.
Previously, she worked for Grameenphone Ltd. and worked for the IUBAT as a Research Assistant. She has several journal publications and has attended various conferences national and international.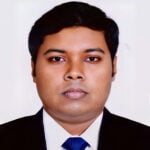 Md. Kamran Hasnain joined BUILD as a Research Associate. He holds MBA and BBA in international business from the Faculty of Business Studies, University of Dhaka. He works for the Financial Sector Development Working Committee (FSDWC) at BUILD.
Md. Kamran Hasnain has completed ITES Foundation Skills Training conducted by Ernst & Young LLP, India, under LICT Project of Bangladesh Computer Council (BCC), ICT Division, and the People's Republic of Bangladesh on Digital Marketing under NASSCOM IT-ITES Sector Skill Council (SSC) Certification. He has a keen interest and expertise in data collection, qualitative and quantitative data analysis, econometric analysis and conducting literature reviews. He also has experiences in preparing concept note, project proposals and external environment analysis.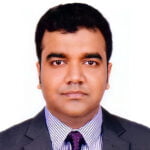 Mohammad Nazimuddin is a Research Associate at BUILD, serving as the focal point for the Logistics Infrastructure Development Working Committee (LIDWC) and supporting the Trade and Investment Working Committee (T&IWC) of BUILD. He also delivers research and advocacy assistance to Working Group for Improvement of Investment Climate for Japanese Investors in Bangladesh at Prime Minister's Office.
Moreover, he is the Focal Point to Bangladesh Trade Portal of Ministry of Commerce from BUILD and working closely with the public and private sector stakeholders, development partners such as UN, WBG, IFC, FCDO, BIGD, ITC, etc. At BUILD, he prepares reform policy papers, concept note, policy, issue brief, and other significant BUILD publications.
Nazimuddin holds a BBA (National University) and MBA in International Business from the University of Dhaka and a Post Graduate Diploma in Supply Chain Management (PGDSCM).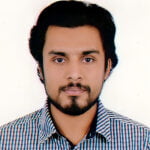 Md. Mehedi Hasan works as the Research Associate at BUILD. He works for the Sustainability and Green Growth Working Committee (SGGWC) and 4th Industrial Revolution and ICT Working Committee (4IR&ICTWC) of BUILD. He has seven years of experience in research, project management, communication, journalism, writing, translating and editing. He has completed his BSS and MSS in Economics from the University of Dhaka.
His research experience and interest cover areas such as climate change, climate finance, plastic recycling, carbon pricing, green growth, 4IR, private sector development, etc. He has worked on several projects supported by a number of development partners, including UNDP, World Bank and British Council. Before joining BUILD, he worked as a Business Journalist at Daily Bonik Barta — a national business daily. His published works include reports, features, articles, books, etc., among others.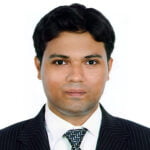 Pallab Biswas is an Admin Associate at BUILD. He holds a BA and MA in accounting, having trained in HR and admin and has technical proficiency in financial management and accounting.
He mainly provides administrative support, undertakes clerical tasks and prepares statutory accounts. Full compliance with BUILD rules and regulations, he maintains financial processes, financial records and reports, and audit follow-up, including implementing the practical internal control framework. He also prepares periodic accounting records, financial requests and expenditure statements assisting with the projects to prepare draft budget revisions, budget reprisal, cost-sharing and other financial and accounting reports. In addition, he monitors and overviews cost-sharing and trust fund agreements follow. He maintains proper control of the supporting documents for payments, preparing all types of vouchers for managing projects and PO vouchers for management and development projects.
Listen to the pulse of the private sector development. Read our bi-monthly newsletter, Connect.